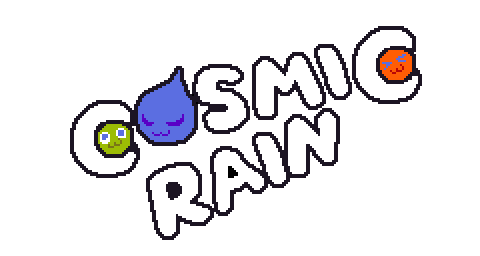 Cosmic Rain
NEW UPDATE! 0.0.3 one every week!!!
- 2 Monsters now (say hello to moth boy)
-3 Powers from the three color blobs> Fire, Leaf and Ice (very early in development still may change in the future)
-1 New music (just testing in the next update it will be another music)
-You can now put blobs to the left and the right! (technology is amazing)
-Less game crash (thank you debug system)
-Less bugs in general (except for mothboy)
See you soon!