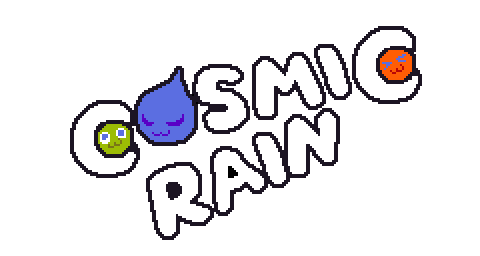 Cosmic Rain
Harooooo everynyan! how are you? fine, thank you!
New updates:
- I'm making the "mixing ingredients system" for the cauldron you can see a little in the game right now, it will be the main system of the game with another one that probably will be implemented in the next update
-Now Majorie can get hurt by monsters! she will stop moving and see stars for a while, a stronger monster like mothboy gives more stun time (time will be essencial in the game, excited for the next updates)
-The life on the cauldron will not be necessary for this design route that we are taking so it was removed.
Files
CosmicRain alpha 0.0.4.rar
34 MB
Nov 25, 2018