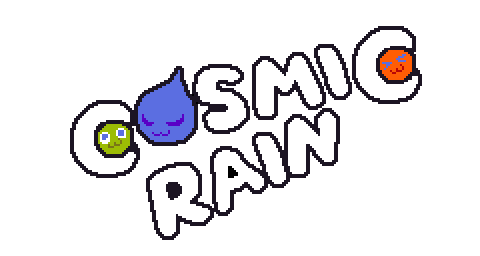 Cosmic Rain
Big News for Cosmic Rain!
---
For some time now, me (Daniel Dante) and Filipe Brizolara have been thinking on how to move forward with Cosmic Rain and at the same time working on two other games that need more of our attention nowadays because of the launch's schedule.
recently while i was thinking on how to continue the develop of Cosmic Rain an idea came to me of a project/collab in a similar vein of UFO 50 and with the help of Filipe the project is now out of the paper and live, i cant give many details right now mostly because there arent many details to give, but in due time a big announcement will come and i'm very excited for the future of the project and of Cosmic Rain.
Stay tuned!